Depression is a painful illness that affects millions upon millions of people throughout the world. True clinical depression is much different than simply feeling a little down or blue. Depression is completely devastating and can destroy a person's life. It can get so bad that a person is unable to function and even contemplates killing his or her self. If you are currently suffering from clinical depression, than you can understand the true nature of this horrific disorder. Although depression hurts more than almost anything else, being depressed is not a hopeless situation. There are a number of depression treatments that are effective. Depression does not have to last forever. This article is loaded with advice and tips to help you deal with severe depression.
Tips to Help Treat Depression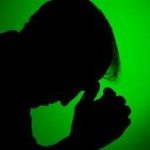 If you are feeling severely depressed, the first step is for you to schedule an appointment with a professional. After being evaluated, you and your doctor can work together to come up with a treatment plan. If your depression is situational, simply talking with a therapist about your feelings and working through any issues you have may be enough to allow you to overcome your depression. If your depression is chemical in nature, you may need to begin taking prescription anti-depressant medications in order to help you alleviate your depression. Going on anti-depressants is a serious decision to make, so be sure to discuss all of the pros and cons, as well as side effects, with your doctor. Also, take time to talk with your friends and family members. If you know anyone who has ever taken anti-depressants, ask him or her for advice.
Spend time with your friends. During periods of depressive darkness and despair people often feel a desire to be totally alone. Isolating yourself during a depression is probably one of the worst things that you can do. The old saying is true, people really do need people. Spending time with others will allow you to get out of your self and focus on things other than your own suffering. True friends will understand that you are depressed and will want to support you.
Getting Started: Exercise for Depression
Engage in regular exercise and physical activity. Along with being great for your body's physical health, exercise is also great for your mental health and well-being. Exercise causes your body to release endorphins which naturally improve feelings and mood. Perform some type of exercise every day and see if it boosts your depression.
Eat a healthy diet. If you are depressed you definitely do not want to stuff yourself with unhealthy junk foods or garbage. Eating bad may feel good for a short moment, but junk foods will ultimately cause you to crash and feel worse than you ever did before. Take a daily vitamin and concentrate on eating healthy, nutritious foods such as fruits, vegetables, lean proteins and whole grains.
As was mentioned at the beginning of this article, depression is a terrible illness. Remember, as much as depression hurts at the moment, it is possible to come out the other side and feel better. Never give up on yourself!