Depression is a lonely disease which causes the sufferer to feel like they're alone in a big, scary world. The best way to combat this is through the use of support, be it loved ones or people who share the same disease. Read on to find out how support groups to battle depression.
Get Tips To Help You Battle Depression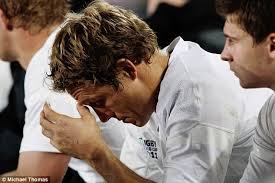 Even scientific studies have shown that support groups are measurably helpful to sufferers of depression. Sometimes this knowledge is enough to get the depressed person to seek help as it seems like a light at the end of the tunnel. It can be used as a tool to convince someone who needs help to get it.continue read this article support group help you battle depression.
Where can a support group be located? You can contact your local hospital, church or mental health department and they'll often be able to point you in the right direction. You can also find a great deal of advice online, including support groups which meet through online chat or forums. This can be a real life saver when leaving the house isn't possible.
Support groups can range from just talking about issues to actually providing therapy through a licensed practitioner. There are groups for family members of those who are depressed as well as those who suffer from it themselves. There are even groups which cater to both sets of attendees. Groups for children are also available, as are senior groups. There is literally a group for everyone.
How Depression Support Groups assist in battle depression
The best part about support groups is that the members have been through it all before. They have tried a variety of techniques and will have advice on the ways they worked or didn't work for them. You can experiment with all or a few of the ideas they have, plus give them advice back. This sharing of information which goes both ways ensures that you're always able to get help when you need it, and you'll never feel alone again.
Support groups are not expensive! Whether you happen to be rich and need to be discreet or are low-income and need assistance with other life problems, too, there is a support group to fit your needs. They're all private, full of resources and truly want to help you. This is a great way for anyone to find the help they need at a price they can afford.
A support group is just that–a group of like-minded peers who want to support you and find support from you. When you use the resources they can provide, life gets far easier, overall. Whether you suffer from depression or love someone who does, make use of the above article to improve life exponentially. From finding a support group to battle depression, this article should help you down the road towards improving your life thanks to the resources they provide. It's up to you to use what you've read here to find a group to join, or perhaps even more than one. The help you need is out there, it's your job to find it.