Life can sometimes overwhelm us, and it's all too easy to shrink away from it all and become depressed. If the blues are getting you down, consider the following seven ways to curb your depression.
7 Ways to Curb Depression With Support Groups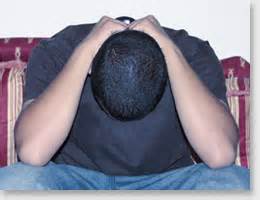 1. Talk it over. A trusted friend, understanding loved one or even an online support group with strangers can be a very helpful in unraveling the blues that have bound you. Most especially when we discuss our problems with someone who has gone through similar circumstances, that ability to relate to a fellow human can be strong medicine.
2. Try a new exercise routine. Physical activity can positively stimulate the brain and body, and may be just what you need to shake mild depression. The sense of accomplishment can really boost your self-esteem and getting involved with a workout can get your mind off things.
3. Treat yourself special. We all have wounds to lick at one point or another, so don't feel ashamed that you're blue. Instead, find some nice pic-me-up, such as one you would do for a friend who is down in the dumps. Give yourself some extra TLC, time to recoup and maybe that new CD or pair of stilettos you've been wanting.
4. Head to your local library. This quiet place has plenty of rules to maintain order and predictability, yet it's right out there in public. This is a good way to get yourself out of the house without being overwhelmed, and a nice time to catch up on reading. Most library's offer different activities at all kinds of levels, from kids to collegiate and beyond, so there is sure to be something useful and enjoyable to redirect your depression, even if it's just temporary.
5. Do a writing exercise! Sit down with a pen and two sheets of paper. On one piece, write down everything bad that you are feeling and on the other, everything good. Crunch up the bad list and toss it in the trash! Hang the good one on the fridge or keep it on your nightstand as a positive reminder and source of encouragement.
6. Try volunteering. If you are finding crowds or strangers overwhelming at this time, look for ways you can help with animals. Otherwise, reading a book or newspaper to an elder in a nursing home or serving food at a soup kitchen can be a very therapeutic way to help others, and yourself.
7. Pick up a new hobby. Try your hand at oil painting or a ceramics class. Join a book club that meets to discuss the juicy details of sizzling novels, or sign-up for kickboxing! Any healthy activity that distracts you from the blues may very well help you get over them.
Sometimes simply redirecting yourself away from what is getting you down and on to bigger and better things can really help to curb depression. If you find yourself staying depressed or severely depression, it's time to seek professional help. Use the above tips to shake your blues and start enjoying life again – it's too short not to!