Sometimes depression is a bit more than just changing out negative habits and developing a new hobby. Some people suffer from serious bouts of depression and need to be put on medication or even suicide watch. There is no reason you should be ashamed of seeing a doctor to help with your depression. This article will prepare you for seeing a doctor regarding your depression.
Prepare for your Depression Doctor Visit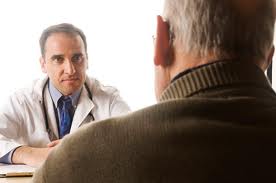 You are going to be seeing your doctor because of your depression. It is important that you get as much education on the subject as possible. Meanwhile, the Internet is a great place to gather generic knowledge on depression, your doctor can give you information tailored to your needs. Grab a piece of paper and write down any questions that you may have that you want to ask your doctor. Even if a question seems silly to you, write it down. There is no such thing as a bad question, especially with something as serious as clinical depression.
When you are having a meeting with your doctor, it is important that you are honest and don't withhold any information. Your doctor needs to provide you with a treatment regimen that is suited to your needs. The more you tell your doctor about your symptoms, fears and other concerns, the better your chances of finding a cure that works in your favor.
If you are unclear about something during your visit or have any concerns, don't be afraid to voice them. Your doctor is there to help you, so it is important that he or she is able to address any problems, fears or doubts you are faced with. Grab your list of questions you have compiled and have your doctor answer them one by one. This will help keep you educated on depression and you will also feel more comfortable speaking with your doctor.
If your doctor or you feel that a psychologist or a therapist is in your best interest, ask your doctor for recommendations. It is important that your doctor is able to provide you with a psychologist or therapist that they have dealt with before and can vouch for. It is also advisable that your doctor recommends the help because he or she will be the one other person your doctor has to deal with. This makes it imperative that they get along, their views on treatment are similar and they are generally on the same page.
How do I handle seeing a doctor about depression
Medication may not always work for you. When a company develops a new drug for clinical depression, there is always a chance that your symptoms worsen or you have negative side effects. In these cases you may want to stop your medication, but make sure you consult your doctor first. Some medications have severe side effects when they are abruptly stopped.
When you are seeing a doctor about something as personal as depression, it is important that you agree with his or her views on life and treatment in general. If you feel that your current doctor isn't meeting your standards or you don't feel like he or she is doing what you feel would be right for you, seek out another doctor. The world is full of doctors, so it is important that you are on the same page.
Depression is something that can strike without reason or warning. It is important that if you suffer from clinical depression, you seek help right away from a medical professional. Hopefully this article has helped you calm any doubts or fears you may have been facing about getting help.