Depression can sometimes take a turn for the worse and it is important that if your depression is serious, you seek some outside help. Sometimes, depression needs extensive treatment and requires more than just looking at things in a positive way. This article will prepare you for a doctor's visit when looking for outside help to cure your depression.
Depression : Questions To Ask Your Doctor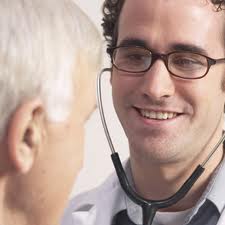 You are probably filled with questions about your depression. It is only natural that you feel curious and have concerns you need answers to. Grab a notebook and a pen to write down the questions you have for your doctor. Don't hold back anything and even if something you feel is silly or an obvious question, still write it down. Your doctor is there to answer your questions and to help find a treatment that will work for you.
Your doctor needs to be well informed in order to start you on a proper method of treatment. This makes it imperative that you don't withhold any information when talking with your doctor. Depression can sometimes feel personal, but it is important that you share your symptoms and other side effects when seeking outside help. Your doctor is legally required to keep your visits confidential, which means you should not be afraid to tell the truth.
Don't be afraid to ask the questions you have written down out loud. It is important that your doctor answers them properly and efficiently. You need to know what is going on with you and how you can get out of your depressive state. If you are prescribed any medication, ask about the side effects and how it can affect your everyday life. You need to be well informed when dealing with depression and the more you know, the better.
Ask your doctor to recommend you a psychologist or therapist if you need extra help. It is important that you see a therapist that your doctor knows and feels that you would be comfortable with. Your doctor should get along and see eye to eye with your therapist in order for them to work well together.
If the medication your doctor has assigned isn't work for you, make sure you consult him or her before stopping it. It can be tempting to stop taking the medication right away, but severe side effects may occur if the medication is abruptly stopped. Call your doctor and let him or her know about why you want to stop taking the prescribed medication.
A doctor's visit is a truly personal thing and you must be on the same page with your doctor if you're going to cure your depression. If you feel that you and your doctor have different views on life, don't be ashamed to find a new doctor. Remember, this is your life and it is up to you to find someone who can help you get out of your depressed frame of mind.
Depression doesn't have to control your life! You can take it back by choosing to follow some smart advice. Utilize the tips from this article on your next doctor's visit and you will feel more comfortable seeking help for your depression.