Dealing with depression alone is difficult and, in some cases, impossible. If you suffer from clinical depression, or just suspect you do, visiting a therapist can help immensely. The following article explains the benefits of therapy, as well as what you can expect when you go.
The Benefits of Mental Health Therapy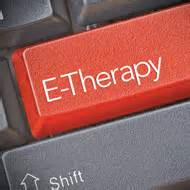 While it's normal to feel tense or nervous about your first appointment, this visit is generally used to gather information about you. Your therapist may ask questions about your present and past mental health, any emotional issues that you have, your childhood, and family histories of mental illness or depression. You should also have an opportunity to learn about the therapist's approach, how long each session will last, and what you can expect from treatment. Your therapist should also give you the opportunity to ask questions. After the first appointment, sessions usually last for 45 minutes to an hour.
In some situations, you may attend therapy with others, which is known as group therapy. In this type of setting, the therapist typically functions as a moderator for a small group of people. You and the other participants can share experiences, coping tips and support, generally focused on a central theme or goal for the session. Group therapy isn't appropriate for all situations or people, but you might want to give it a try, if for no other reason than to know you aren't alone.
"Clicking" with a therapist is very important. If you dislike the person who is trying to help you recover, you may not make much progress. Do not hesitate to try another therapist or one who uses a different approach if therapy isn't working for you.
Therapy 101: Types Of Psychotherapy
There are several different types of psychotherapy, and you may find that some work better than others for treating your depression. Some of the most common approaches to psychotherapy include cognitive behavioral therapy, interpersonal therapy, exposure therapy, family therapy and psychoanalysis. Cognitive behavioral therapy is one of the most effective forms for treating depression. With this approach, you learn to identify problematic or negative thoughts and beliefs, replacing them with positive ones. This type of therapy is usually goal-oriented.
Depending on your circumstances, you might need prescription medication to supplement therapy. Not all therapists can prescribe drugs, but psychiatrists can. Some therapists work in conjunction with medical doctors who manage and prescribe medications for depression, anxiety and other conditions.
If the cost of therapy seems prohibitive, check to see if it is covered by your health insurance or if you can get a few free sessions through an employee assistance program (EAP) offered by your workplace. Many therapists charge on a sliding scale, too, meaning that they will work with you to set up income-based payments that you can afford.
One of the best ways to find a therapist is word-of-mouth. Ask trusted friends, relatives or coworkers who they see and what they like about their therapist. You can also turn to churches, health departments, hospitals, or your family doctor for suggestions.
A good therapist can be an invaluable partner in recovering from depression. Use the tips in this article to find a therapist who can help you, and be proud of yourself for taking the first step toward recovery.