Certain factors in our life are just beyond our influence. Having said that, a number of situations do exist where it is absolutely understandable that individuals facing them would start feeling depressed. The steps in this article are dedicated to those who are feeling under the weather emotionally for any reason.
Easy Stress Management Strategies & Depression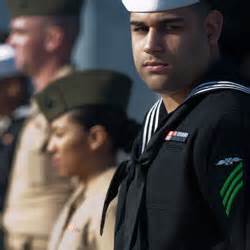 It is critical during depression not to have too high expectations from yourself. Depression saps you physically, emotionally and mentally. If you put too high an expectation on yourself and fail to get close to achieving it, you might take it personally that you are a failure and slip back into an even harder depression.
You need to establish priorities in life. Sometimes, depression is just being under the weight of too much responsibility and expectation and stress. Cut your load down to what really matters and focus on just that.
Try to journal your moods and recognize patterns. Your depression might not be you, but instead certain individuals, places, times and events in your life that get you down. If you can spot them, you can avoid them or find counters to them.
Find activities that you like and participate in them as much as you can. If you ever hope to feel happy about being alive all the time, then you need to be happy about being alive at least some of the time first. Even if it is only for an hour a week when you start out, connect with one of your passions for a while on a regular basis. That seed will grow.
The Physical Effects of Depression
Never spend all your day in bed or on the couch. This just lets an emotional or mental depression turn into a physical depression. That exponentially compounds into a deeper hole.
Try to develop a thicker skin or better response and coping mechanisms to acute stresses in your life. Depression is not because you are overly sensitive or weak, but your chronic stresses are bad enough as they are and do not need new acute ones piling on.
Never make large decisions too quickly when you are depressed. Your worldview is very pessimistic in this state of mind, and your choices could just reinforce this. Think things through.
Try to have an occasional positive thought. Count your blessings. List them. There has to be something in your life that you are grateful and enjoy. This is not just about settling and being happy with what you have and where you are in life. What it is about is focusing on the good side of your life so that you can find more of it in the coming days.
It is all too normal to go through phases of depression in life, and many folks have to suffer through them occasionally. They can arise from both stressful periods in life, events out of their control, or sometimes even the seasons. Use the ideas in this article to get through your current bout, and hopefully you will find happier times and better moods in the coming days for a great future.